Porsche SERVICING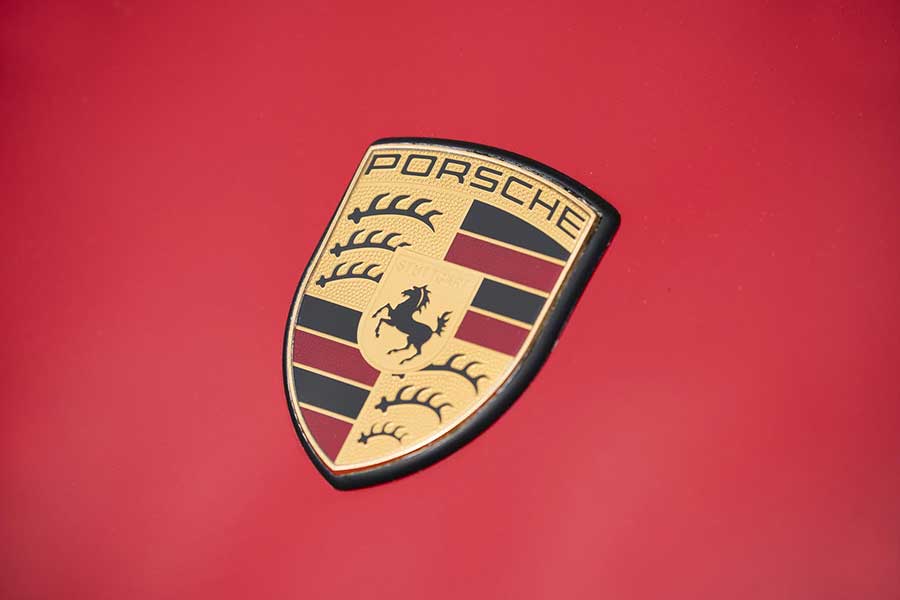 High-performance car servicing and preparation is at the core of all that we do here at Mtech – with our Porsche car service packages designed to meet and exceed the standards set by the manufacturer.
Our Highly Skilled, Experienced & Specialist Team of race standard engineers provide the highest level of care and knowledge when carrying out servicing and maintenance at our Tamworth base.
With over 30 years of combined experience, our technicians offer the full range of services.
From car servicing and advanced diagnostics or a full engine rebuild, attention to detail is applied at all times.
We offer a comprehensive brake service – from calliper refurbishment to new discs and pads – and are specialists in clutch change and adjustment.
We pride ourselves on being Porsche Servicing Specialists and so also have a wide range of genuine Porsche spare parts and parts of higher standards.
To give an indication of prices and packages we offer, please find examples of our fixed pricing packages below:
*all prices are subject to VAT
| Car model | 20K Service | 40K Service | 60K Service | Clutch Service |
| --- | --- | --- | --- | --- |
| 991 - C2/ C4 / C2S / C4S | 295 | 590 | 420 | 1090 |
| 991 Turbo | 310 | 640 | 440 | 1090 |
| 997 - Gen 2 - Carrera 2/ 4 / 2S / 4S | 235 | 505 | 360 | 820 |
| 997 - Gen 2 Turbo | 260 | 670 | 380 | 1135 |
| 997 - Gen 1 Carrera 2/ 4/ 2S / 4S | 235 | 420 | 365 | 720 |
| 997 - Gen 1 Turbo / GT2 | 250 | 650 | 380 | 1035 |
| 997 - Gen 1 GT3 | 250 | 420 | 360 | 1020 |
| Car model | 12K Service25 | 24K Service | 48K Service | Clutch Service |
| --- | --- | --- | --- | --- |
| 996 - Carrera 2/ 4/ 4S | 240 | 335 | 415 | 665 |
| 996 - Turbo / GT2 | 255 | 430 | 575 | 1020 |
| Car model | 20K Service25 | 40K Service | 60K Service | Clutch Service |
| --- | --- | --- | --- | --- |
| 981 - Boxster / Cayman (2012-2016) | 295 | 435 | 690 | |
| 987 - Boxster / Cayman (2005-2012) | 235 | 395 | 345 | (3.4 - 720)(2.7-3.2 - 665) |
| Car model | 12K Service25 | 24K Service | 48K Service | Clutch Service |
| --- | --- | --- | --- | --- |
| 986 - Boxster (1996-2004) | 230 | 295 | 395 | (2.3-3.2 - 650)(2.7 - 695) |
| Cayenne V6 | 195 | 235 | 420 | |
| Cayenne S V8 | 235 | 350 | 455 | |
| Cayenne Turbo / Turbo SD | 235 | 420 | 380 | |